TECHNOLOGY
"Temi is the world's first truly intelligent, mobile and affordable, personal robot ... that actually works"
Danny Isserles - Head of Temi's New York Headquarters

Aug 7, 2020 | Nathanial Quinn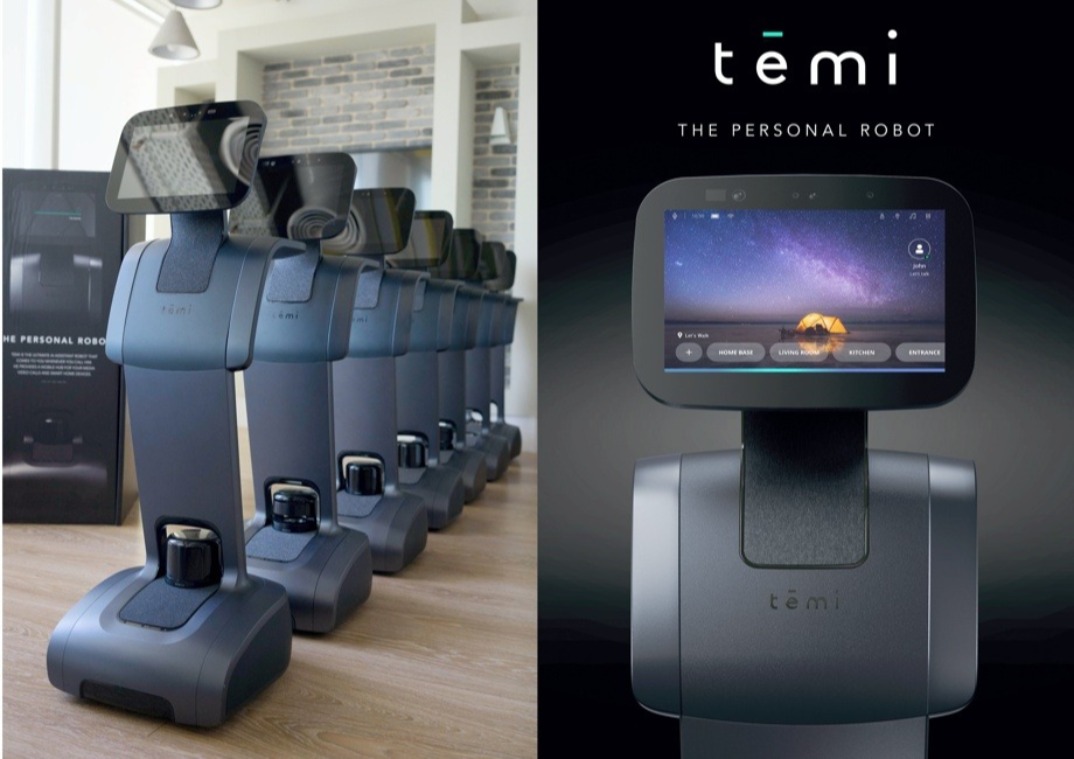 An early batch of Temi Robots off the production line and a close-up of Temi's 10.1" HD Display
Since the days of the Jetsons and Lost in Space many of us have been waiting and hoping for our very own personal robot to assist us in our homes and daily lives. We've had many more teasers along the way with the likes of Johnny 5 from the movie Short Circuit … and the adorable WALL-E and his equally cute friend EVE.
While there has been amazing progress in terms of industrial, medical and sophisticated high-end robots … there has still not been a successful personal home robot that was more than a toy, a gimmick … or a very short-lived attempt that sadly, failed commercially.
That may well have changed now with the release of 'Temi' … "the world's first truly intelligent, mobile and affordable, personal robot … that actually works!"
Danny Isserles - Head of Temi's New York Headquarters
A personal robot the whole family can enjoy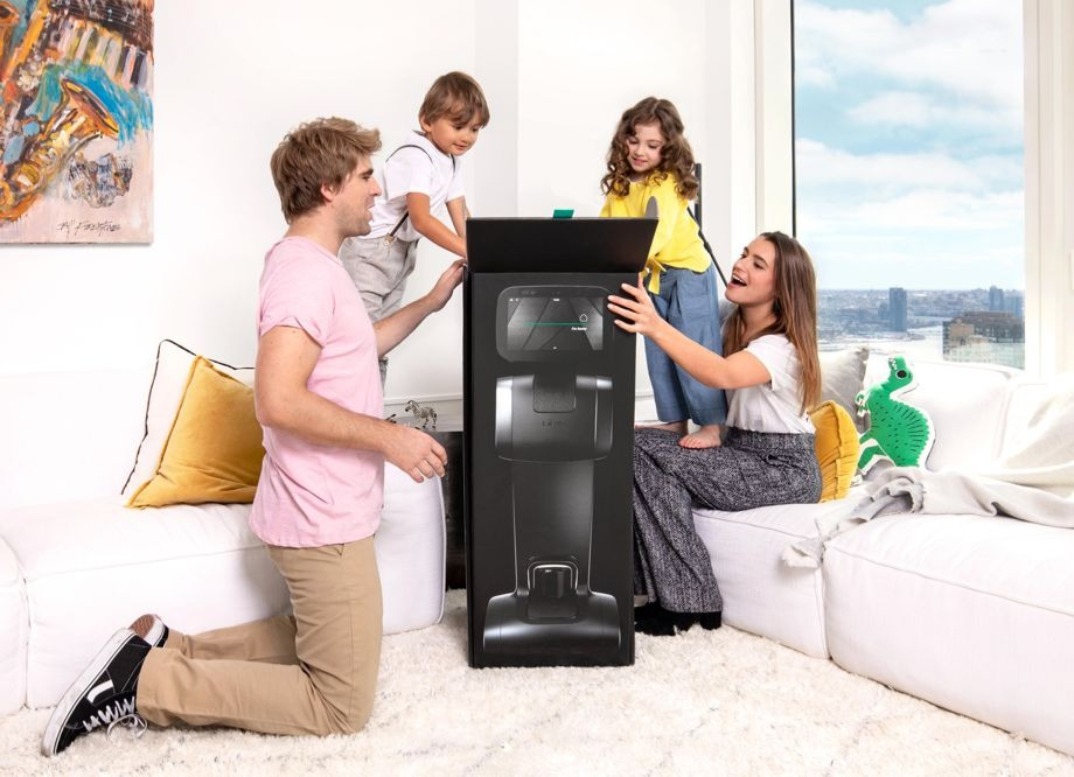 Great excitement for the family welcoming their new personal robot into their home
Until you realize its potential, you may struggle to see why there is so much excitement over Temi's release onto the home and office market.
It is a waist-high robot, topped with a smart screen ... includes an entertainment system (20 watt Harman Kardon designed audio unit) ... and has full autonomous mobility ...
… meaning it can follow you around your home (not in a creepy way 😊) … or can be sent to any pre-set location you require. It will even return automatically to its charging station when it gets low on power after 8 hours of continuous use … for around 3 hours of recharging.
Temi has several methods of control … touchscreen … smartphone app ... or voice commands ... via either its own built-in personal assistant Temi or Alexa.
What is Temi good for ... what can it do ... what will a personal robot do for me?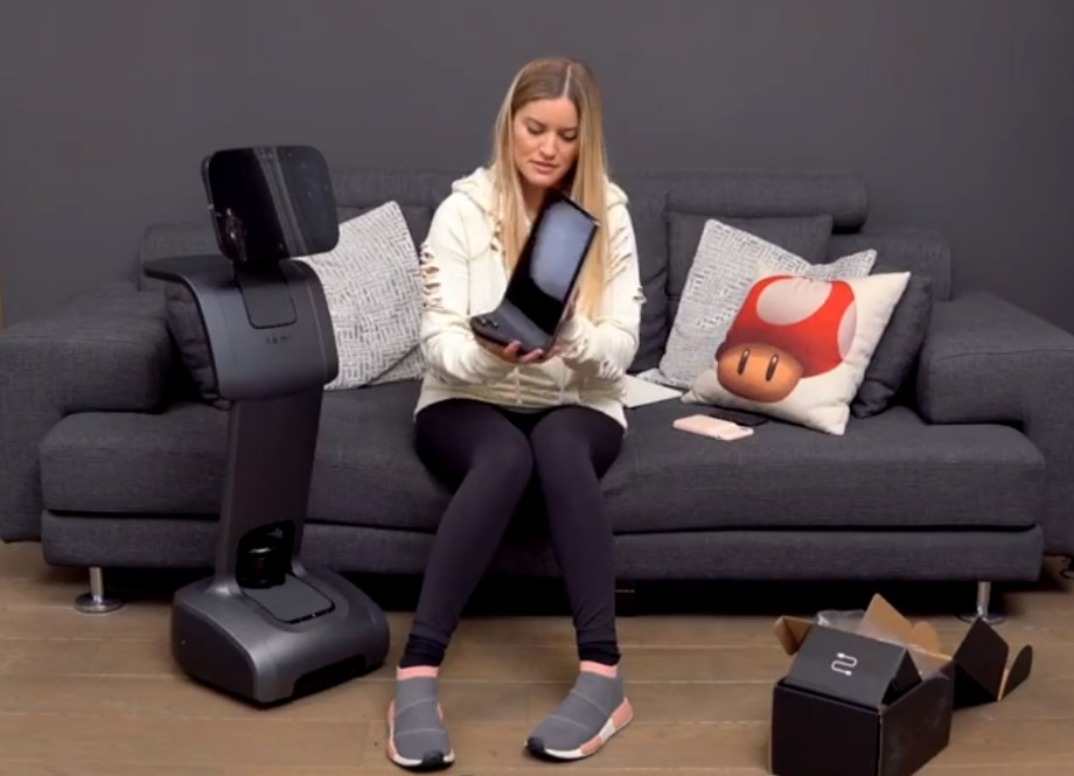 Temi comes fully assembled ... just plug in the charging base-station
While it can obviously be used as a mobile entertainment system … with its multimedia functionality it can play music … record a video … pull up a YouTube video … search for restaurants … answer your questions … get a weather forecast … make a video call … call an uber ...
It has a Qi charging system built into a tray on the back to enable wireless charging of your phone or tablet.
Temi can be used as a mobile hub for smart home control of other smart devices … set the lighting mood by voice command of a Philips Hue bulb … control the temperature within the home via an Ecobee Thermostat … act as your home security system when you're away … vacuum your floors … even grill your chicken to perfection on the outdoor grill while you're preparing a salad inside.
Then we can get into some of the things you may not have thought of.
Other less obvious uses for Temi at home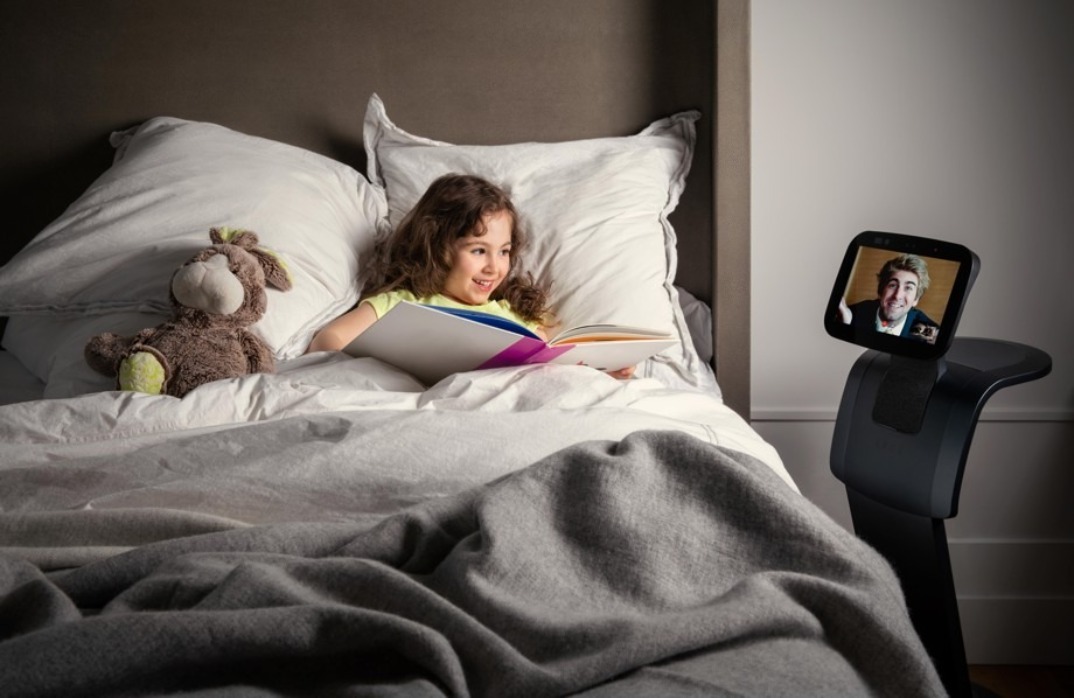 Lessen the pain for your child while working away ... read a bedtime story
If you are away from home, you can call up Temi to check on security … even sending it to pre-set locations so you can physically check on your phone via its video feed ... that things are ok. If you are working late … you could send it to the kids' rooms to spend some time with them before they head off to sleep … read a bed-time story.
You could gift one to an elderly parent or relative to keep a much better watch over them, particularly as they become older and need more care … with video calls being a far better way of monitoring their health and well-being, than a less personal phone call. Even monitoring an older sick child at home would provide peace of mind while you are out.
Temi could be helpful in enabling a doctor to 'visit' patients at home … again, so much more informative than a phone call.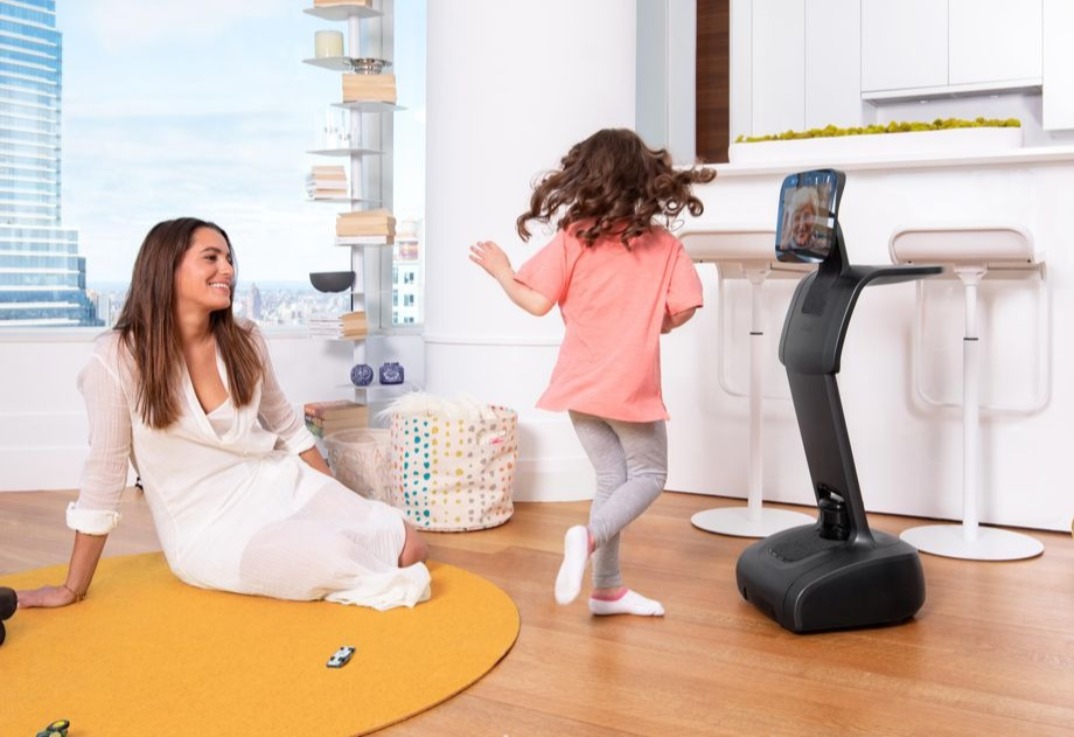 Temi adds a new dimension to interacting with grandparents with it's awesome video-call features
What about using Temi in retail or an office?
Uses are only limited by your imagination. Temi could greet customers … answer their questions … physically guide them to specific areas or products within the store … suggest a product based on the customer's input. In a restaurant … lead them to a table or recommend a meal.
In the office, Temi could be used for video conferencing … delivering files autonomously … even follow you around while you make a video call. Not to mention generating severe jealousy for any of your friends that happen to pop in to see you at work. 😊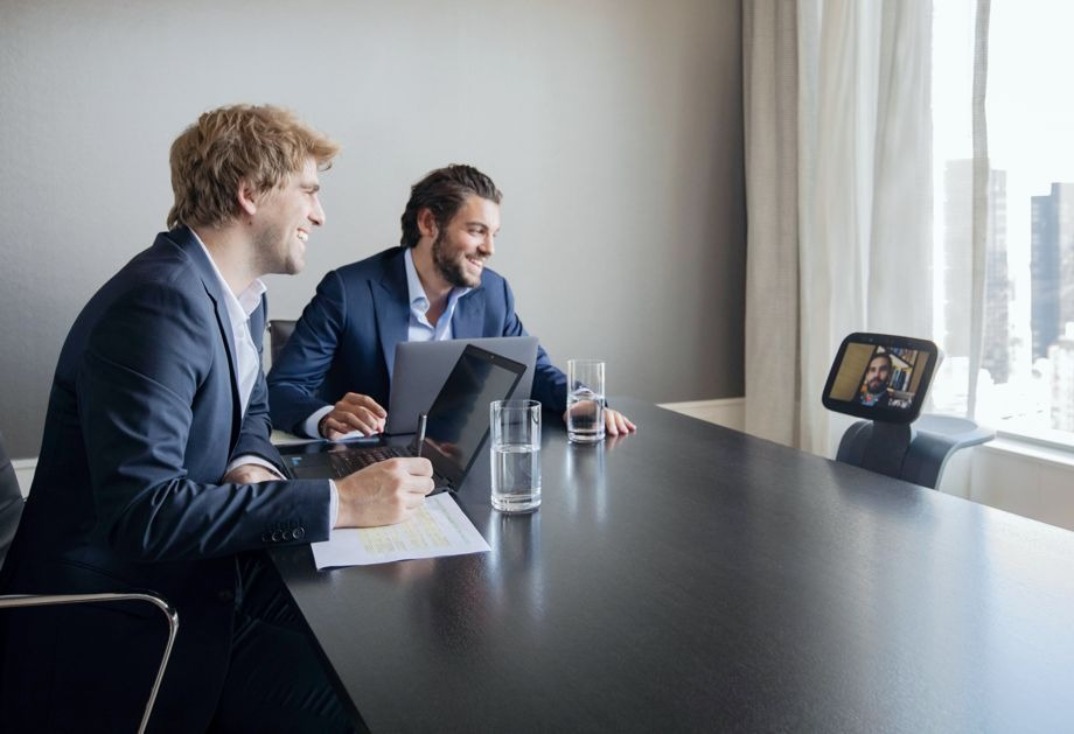 Video-calls can also be beneficial in business ... time saving and cost saving
Describe Temi's technology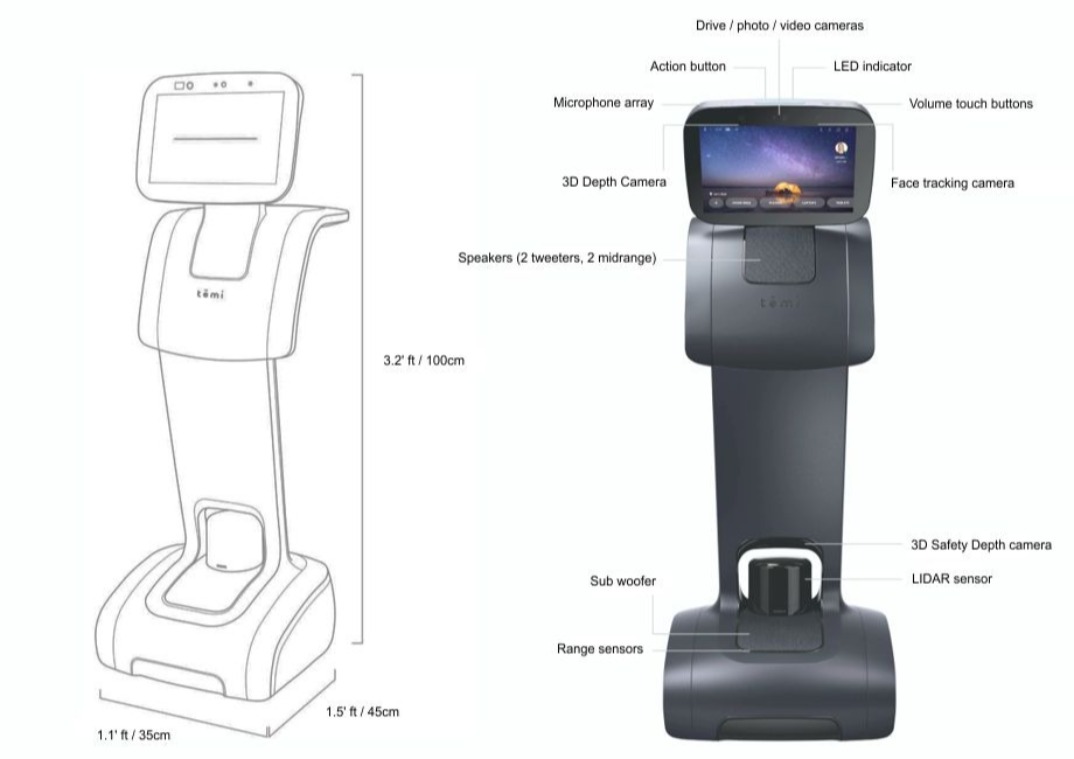 Sizing ... plus layout of the many features Temi posseses
The 3 foot tall Temi sits on a motorized 4-wheel base and is topped with a 10.1 inch QHD (2560 x1600) IPS LCD touchscreen on a motorized arm … that allows it to 'face' whatever, or whoever it is communicating with. It has Wifi, Bluetooth and cellular connectivity as well as a myriad of sensors, microphones and cameras.
More specifically it has four omnidirectional microphones, two infrared depth cameras, two RGB cameras (one 13MP sensor and one 5MP wide-angle sensor), five proximity sensors, six time-of-flight linear sensors, and an inertial measurement unit ...
... all controlled and interpreted by a hexa-core ARM processor that powers a skinned Android-based operating system.
Pre-set locations around your home where you may want to use Temi
Even more remarkable is the inbuilt 360 degree LIDAR system (Light Detection and Ranging) … a remote sensing method that uses light in the form of a pulsed laser to measure ranges (variable distances) to objects around it.
All these combined enable Temi to 3D map its environment for easy maneuverability, navigation, user detection and tracking, obstacle avoidance, and path planning.
LIDAR systems usually cost anything from $50,000 - $300,000 … so to find a domestic device with this sort of technology … and at its price, is truly remarkable. A testament to the creative genius of the Israeli developers.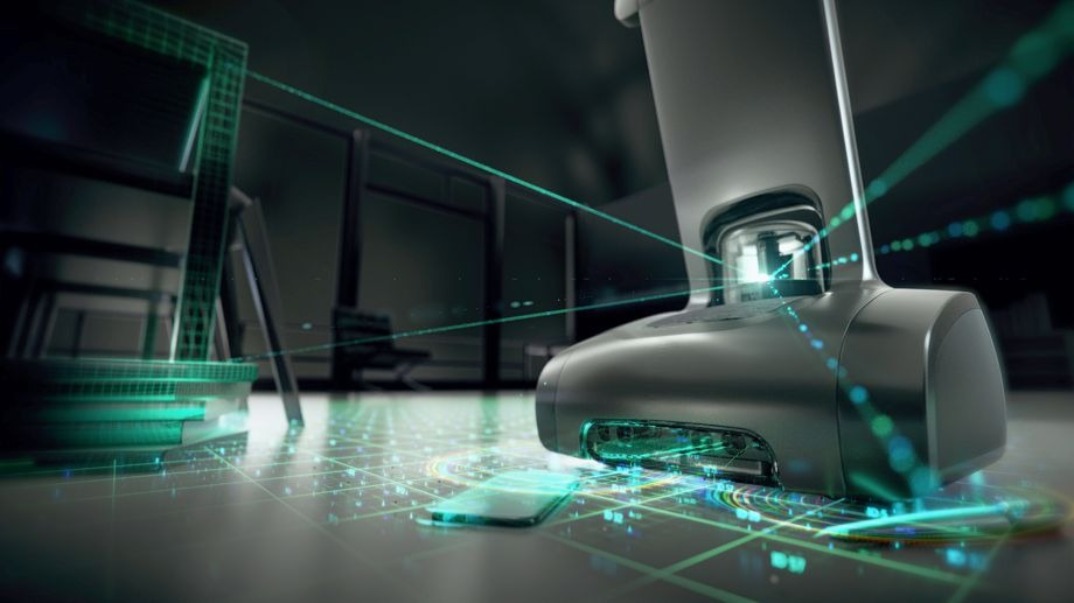 Representation of the technology behind Temi's remarkable LIDAR navigation system
Who created Temi … and what was their vision?
Temi is the brainchild of Israeli Yossi Wolf who founded Temi after a career in robotics … first in the airforce and then at Ehud Gal's ODF Optronics. In 2009 along with Elad Levy, he founded military robots company, Roboteam.
While visiting his 90-year-old grandmother and noticing her struggles … he asked "Would you like a robot to help you?', and she said, 'I want that.' That was the end of my market survey - I didn't need anyone to tell me that there are a lot of old people in the world."
Wolf was also able to find investors who caught his vision and raised $58 million with former Alibaba CTO John Wu being the most prominent. This was followed by the raising of a further $21 million.
Temi now has 120 employees, with 100 being developers … some of whom came from Google, Waze, and Wix.
The robot is being manufactured by US company Flex, with production taking place in a suburb of Shenzhen, China.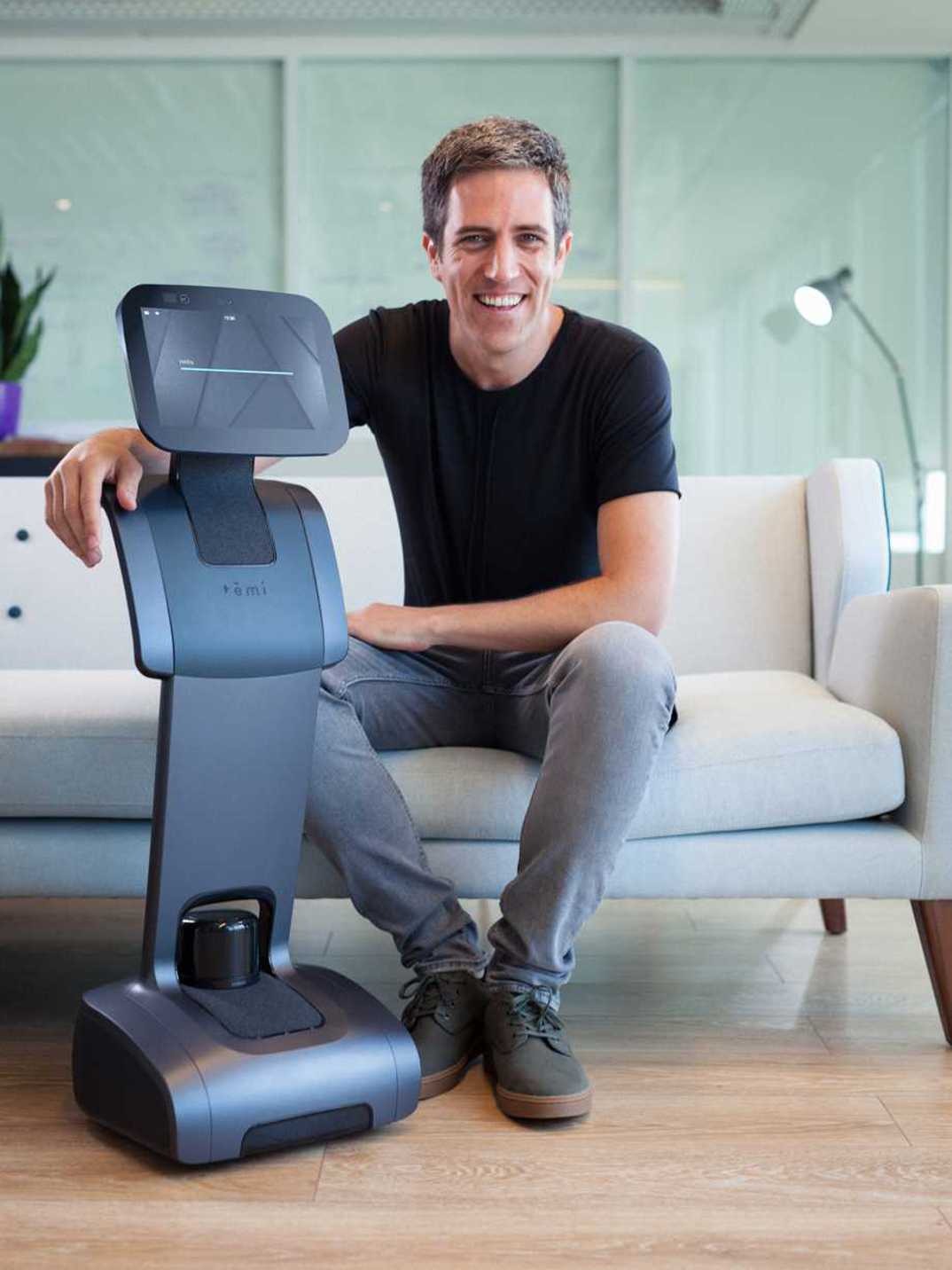 The inventer of the worlds most exciting personal robot Yossi Wolf posing with his amazing creation
Where can Temi be purchased and in which countries?
Temi was originally released in the US, followed by Australia, Hong Kong, Singapore, Taiwan and Thailand.
Distribution is being rolled out around the world, also having been released in China and South Korea, Oct 2019 …
… with Japan and India about to be included … and most of Europe to follow.
To find out exactly how to purchase one … visit this page here
Be one of the first to own a Temi … your own personal robot
If you can see yourself as the proud owner of your very own personal robot ...
... a robot that can offer so many ways to make you and your family's lives easier, more fun, more enjoyable, safer, more productive ...
… and make you the envy of your friends ...
… click the link below to learn even more about Temi … and order one today.